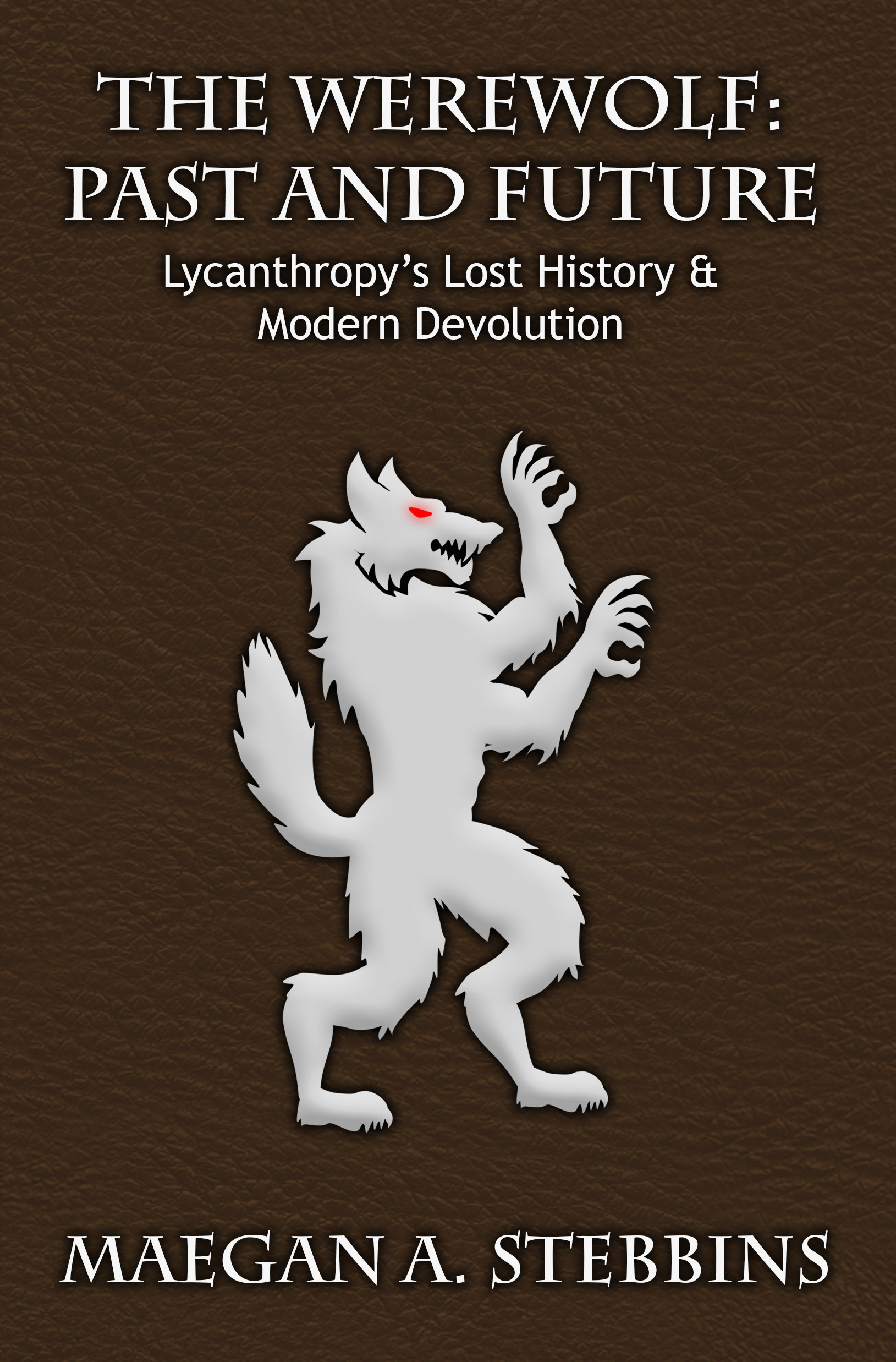 Welcome to the home of Maegan A. "Maverick-Werewolf" Stebbins, author, werewolf scholar, and more.
Here's how to get started…
Fiction – A reasonably concise list of my currently-published fiction so far. Includes links to the books for sale on Amazon and, when applicable, links to where some of them can be read for free online.
Nonfiction – A list of my currently-published nonfiction so far, mostly research and argument on folklore (especially werewolves) and such.
Werewolf Fact Masterlist – An always-updated masterlist of all the werewolf facts I have ever written. Come here for all your werewolf info, both folklore and pop culture. Also be sure to check its subcategory, Werewolf Articles, for lots more info and thoughts on werewolves (especially in popular culture) and tips on writing them and other werewolf tropes!
Vampire Fact Masterlist – Another always-updated masterlist, this one for all of the vampire facts I have ever written. Come here for lots of vampire info, both folklore and pop culture.
Articles – Assorted standalone, longer-form articles I have written diving in-depth into various subjects, ranging from some elements of popular culture (and how those tie into folklore or don't, and/or how they evolved in general), examinations of film, looks at other monsters and folklore things that aren't werewolves or vampires, and more.
Also be sure to follow me on assorted social media! My Tumblr is the most active of these, as well as my Patreon.
Do you prefer newsletters? Sign up here to be notified via email whenever I post an update with new werewolf/folklore facts and news on upcoming books, and more!
(be sure to whitelist!)
Want to pitch in
If you'd like to support me, every little bit helps! You can buy me a coffee!
And please be sure to check out my Patreon, where you can vote in polls about upcoming werewolf facts, see previews of my stories, check out my writing journals, and other goodies! It would mean a lot to me if you took a look. You can also check out more about my Patreon on my site here.
Want to hang out?
Come join the Wulfgard and Nova Refuge Discord to start discussing my fiction!