Here's a thing – how about vampires and animals? Goodness knows we always associate vampires with vampire bats.
True, I covered a lot on how vampires being associated with vampire bats and also having fangs isn't from folklore at all, but let's talk about some other things…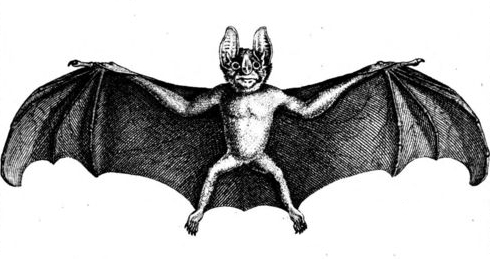 Vampires aren't really associated with… well, any animals.
They are entirely unnatural abominations and not really associated with animals at all. Most vampires, if they turned into anything in stories, turned into mist.
There is one instance in a story of a vampire "instantly turning into a cat" to avoid being discovered. Or one obscure reference to the concept that vampires can turn invisible or else turn into cats. There's not really much on it, so I'm not going to present the concept that vampires were going around everywhere turning into cats in folklore, since they weren't.
As with many other animals (including wolves), there are some weird associations between cats and vampires that aren't really direct. Like how, if you are casting a shadow over a corpse and a cat jumps over it, then you might become a vampire. Very… specific, right?
And there are some arguable connections with rats because some vampires could bring plagues, but that was popularized and almost certainly conceptualized by Nosferatu, the 1922 silent horror film that certainly popularized some of our stranger vampire concepts, despite it being an unauthorized weird retelling of Dracula. There aren't really any legends associating vampires with rats, either.
As far as wolves are concerned, there is much, much less association between wolves and vampires than a lot of people would lead you to expect. Dracula, of course, has wolf and werewolfish connections to Dracula himself, and indeed there were some arguably blurred lines in Eastern Europe during the medieval and later periods, but they weren't as blurred as you might think, as many scholars argue. There was a clear demarcation between what was a vampire and what was a werewolf, as discussed here in relation to vrykolakas.There is also the concept that someone who "eats meat from a sheep killed by a wolf" might become a vampire after death, which is a slight relation.
And a chief difference being that vampires didn't really turn into wolves in folklore, either.
There is one obscure mention of a "vampire wolf" possibility by Montague Summers in his writing, but he doesn't really give any citations or what exactly this story is. He also asserts there are "some vampire animals" but doesn't go into detail about that, either. He himself also says that it is a "supposed" vampire wolf, so even that is shaky.
As mentioned, vampires weren't really associated with animals in folklore; until the medieval and later periods, they were actually often not even humans, instead being demons or spirits – inhuman creatures.
So there you go – vampires are generally either demons, undead humans, or… you know, sometimes fruit that was left out under the full moon (more on that later, too). But animals? Or turning into animals? Not really. If they do, then it's very rare… and probably considered by folklore standards to be more of a witchy illusion than an actual transformation.