Big announcement – my first annotated and translated edition of one of the most important nonfiction folklore sources in werewolf studies is here, just in time for Halloween! This source is useful not only on werewolves, but on many other subjects as well, including general shapeshifter legends and more.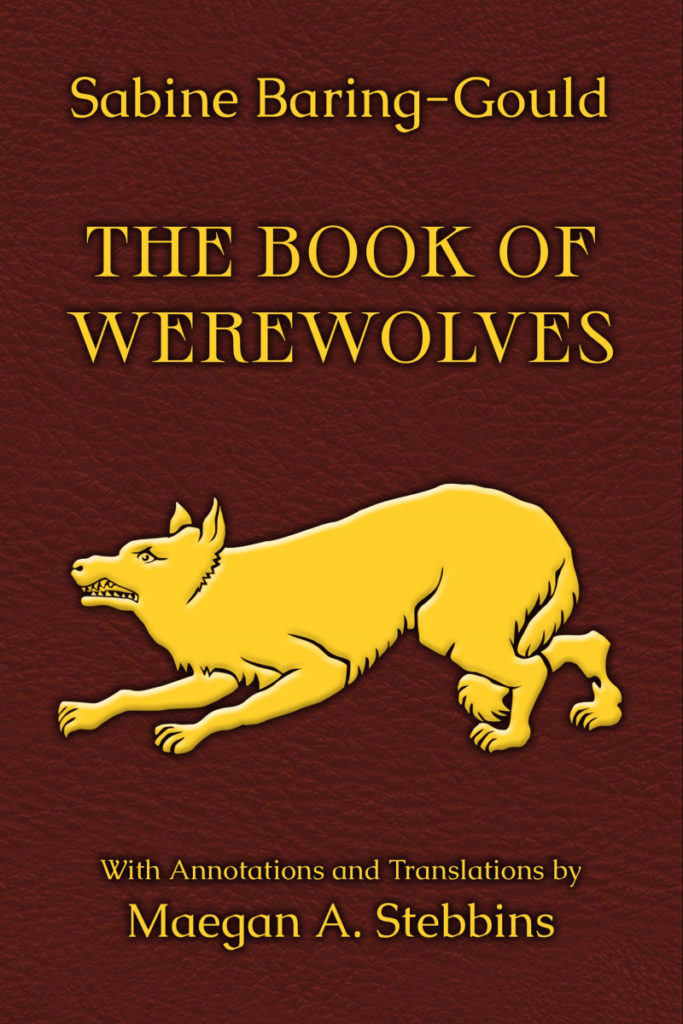 Originally written in 1865, Sabine Baring-Gould's The Book of Were-Wolves is still considered among the best of sources in the field of werewolf studies, as well as folklore studies and the occult. A passionate dive into the folkloric and real history of werewolves, witches and sorcerers, and even madmen and serial killers, Baring-Gould takes a scientific approach to "proving" the reality behind werewolf legends. In doing so, he discusses werewolf legends across history, with particular focus on Scandinavia and the Renaissance / Early Modern eras, and even discusses other shapeshifter folklore from around the world, as well as providing trial accounts of famous killers such as Gilles de Rais. This book is a must-have for scholars in multiple fields and anyone interested in the history of the werewolf legend. The editor's contribution of annotations and translations provide further context to Baring-Gould's work, but his words in themselves are unabridged and uncensored from his original text.
This fully annotated edition of Sabine Baring-Gould's The Book of Werewolves includes:
Academic critique, comments, analyses, and comparisons to modern scholarship
Explanations of folklore and historical context
Translations of quoted passages
Bibliography and list of other helpful reading
Fully formatted and edited manuscript (with table of contents) updated to modern standards
I hope you'll give it a purchase, a read, and please leave a review!
I'm planning to publish more works like this in the future as I continue in my favorite field: werewolf studies. Unfortunately, it can be hard to come by well-arranged copies of some of the most important works, such as Baring-Gould's, for easy accessible use. I hope to do my best in helping to remedy that.
Until next time, and expect even more announcements and purchasing opportunities as we draw nearer to the most important time of year for werewolves: Halloween!
If you haven't seen it, also be sure to sign up for my free newsletter if you want to keep track of my work, be the first to stay informed, and get free monthly folklore facts (werewolf facts, vampire facts, and more) in your inbox! You'll also get a free full short story and a long preview of my most popular work, the nonfiction book The Werewolf: Past and Future, for subscribing.