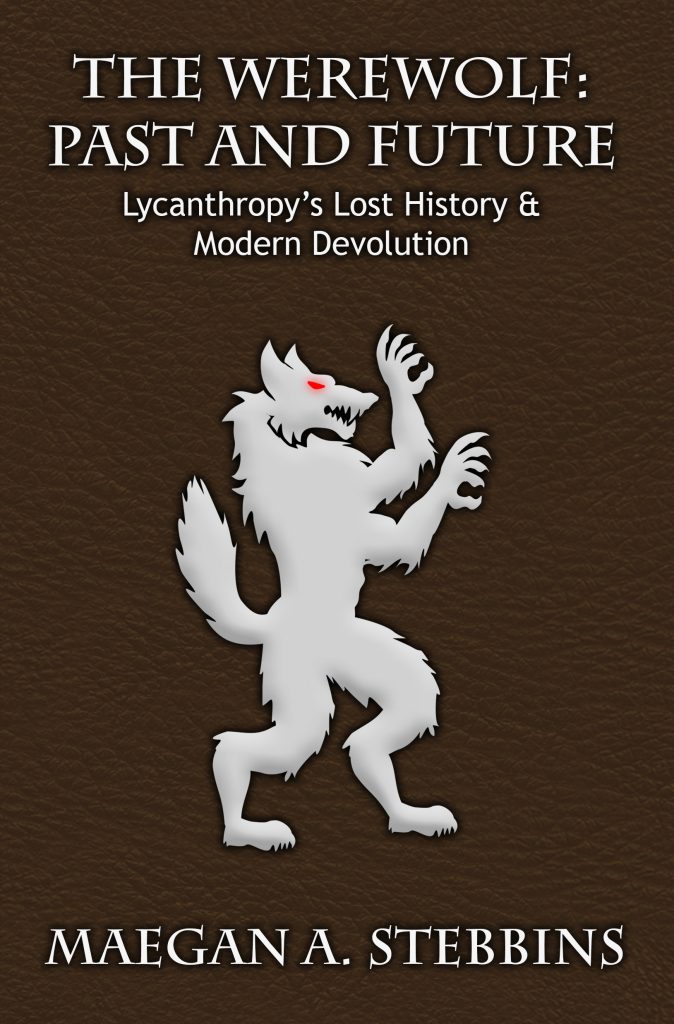 Prepare to rediscover the forgotten legacy of the legendary werewolf!
Since before recorded history, werewolves have captivated human imagination. Simultaneously, they represent our deepest fears as well as our desire to connect with our primal ancestry. Today, werewolves are portrayed negatively, associated with violence, cruelty, cannibalism, and general malevolence.

However, in ages past, legends depicted them not as monsters, but as a range of neutral to benevolent individuals, such as traveling companions, guardians, and knights. The robust legacy of the werewolf spans from prehistory, through ancient Greece and Rome, to the Middle Ages, into the Early Modern period, and finally into present-day popular culture. Over the ages, the view of the werewolf has become distorted. Media treatment of werewolves is associated with inferior writing, lacking in thought, depth, and meaning. Werewolves as characters or creatures are now generally seen as single-minded and one-dimensional, and they want nothing more than to kill, devour, and possibly violate humans.

Hollywood depictions have resulted in the destruction of the true meanings behind werewolf legends that fascinated and terrified humans for so many ages. If these negative trends were reversed, perhaps entertainment might not only discover again some of the true meanings behind the werewolf myth, but also take the first steps toward reversing negative portrayals of wolves themselves, which humans have, for eons, wrongfully stigmatized and portrayed as evil, resulting in wolves receiving crueler treatment than virtually any other animal.

To revive the many questions posed by lycanthropy, entertainment must show respect to the rich history of so many cultures all around the world – and rediscover the legend of the werewolf.
This book represents a lifetime of work, research, and argument. It's the centerpiece of, essentially, who I am and what I want to fight for in my life. This underwent very close scrutiny by a board of distinguished professors, and I had to defend my research and my arguments before them in order to earn my degree.
If you enjoy my werewolf facts, you'll enjoy reading this, I can guarantee it, especially if you want to hear my side of things. It won't be a guide to werewolves, though it'll certainly have plenty of useful information on various legends in coherent chronological order (all with proper professional attribution, footnotes, discussion, citation, etc.). This is a great place to start to get my perspective on things while also learning about almost all the werewolf legends and info I've covered in various facts – and many more that I haven't!
It means so much to me that I have finally gotten to publish this. I really hope you'll enjoy it and find it useful, educational, and thought-provoking.
And, from now until November 2, if you back my Patreon at $50 or higher, you will receive a signed copy of The Werewolf: Past and Future along with other goodies! (You do not have to remain a patron at this tier to receive the book; just one month, and you'll still receive your copy. All current $50+ patrons will also receive a signed copy.)