Big news – it's spooky time! Even bigger news – I am running a werewolf-themed promo with real, physical rewards you can touch, handmade with love and care! And they'll be all yours!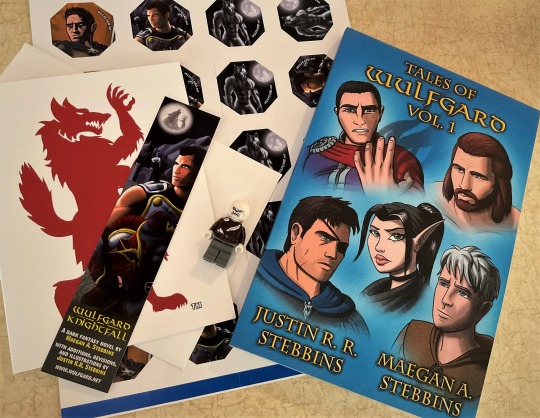 From October 8 through November 12, if you sign up for my Patreon at the $50 Nightlord tier or higher, you will get a package of goodies that includes lots of great stuff!
Here is what the package includes:
Physical paperback copy of the short story collection Tales of Wulfgard, Volume I, updated and revised for 2022! Includes 2 werewolf stories!
Custom LEGO minifig of wolf-man Chrisanthos, as seen in "A Wolf in Sheep's Clothing"
A handwritten thank you card
Wulfgard art stickers (including some werewolves!)
A Wulfgard bookmark
Possibly some extra goodies!
This is the biggest promo I've run yet, so don't miss out – once the offer is gone, I won't be sending this minifig to patrons again!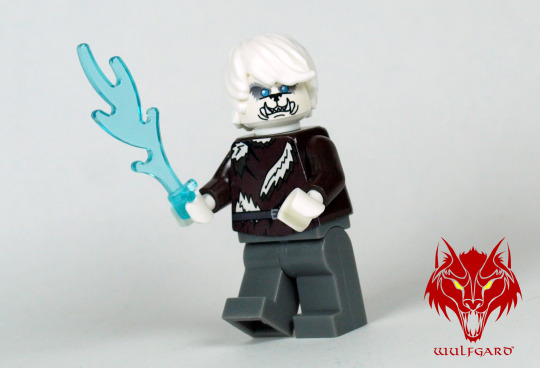 This year the October minifig is Wolf-Man Chrisanthos, a farmboy born a mage with power over frost who had an unfortunate run-in with a werewolf, as seen in "A Wolf in Sheep's Clothing," a short story featured in Tales of Wulfgard, Vol I.
I hope you'll check it out and consider supporting me – I deeply appreciate all the support I can get, and I'd love to send you some goodies!
REMINDER: This offer ENDS November 12! If you do not sign up at any point now until then, you will not be eligible for these rewards!
Expect more wolf-man minifigs to collect in the future, in a variety of colors, including the black-furred wolf-man Tom minifig coming soon for patrons! If you sign up now, you'll already be a patron when the next minifig is sent out (not all minifigs have promo alerts like this one)!
IMPORTANT DISCLAIMERS:
All current patrons at $50 or higher (Nightlord and Apex Predator tiers, Lunatic and otherwise) will receive this package.
All new patrons at $50 or higher will receive this package regardless of how long they stay a patron. If you pay the $50 once, you will receive this package, even if you immediately lower or even cancel your pledge.
Tales of Wulfgard: Volume I has been revised and updated, including an all new and fully rewritten and improved edition of "Hunted," Caiden's Tale, now in line with The Hunt Never Ends and over twice its original length!
My Patreon renews subscriptions at the start of each month. This means you will be charged for your subscription every start of a new month regardless of when you paid for your first sub fee. If you were to subscribe on the last week in October, for instance, you WILL be charged again November 1. Keep this in mind if it is of concern to you!
Reward packages will be sent out late November or early December. I will keep everyone posted as to when they will be sent. Please note the cover art for Tales as seen in the promo image may not look exactly the same, as the new and improved edition of the book is not yet finalized; the image is of the book's previous edition.
Please send me a message on Patreon, email me, contact me via Twitter DMs or other social media (NOTE: I do not check Facebook regularly!), or contact me through my personal blog here on Tumblr if you have any concerns or questions!
I hope you'll consider becoming a part of my Patreon pack!
Happy October!