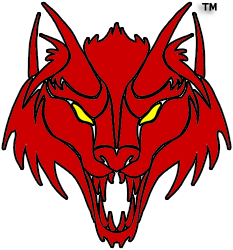 I'm very happy to announce that I have now begun posting an all-new Wulfgard story: Echoes of the Mage-Emperor! I've been working on this story for the better part of the year, and I'm excited to finally begin sharing it with everyone!
I'll be posting the story in periodic updates. Right now, the update schedule is listed as every four weeks. I know this is a very long time, but it's the best I could work with given my current schedule. I'll be updating more frequently very soon – and, in all honesty, I'll almost certainly get the second chapter posted before four weeks, as the second chapter is when the story really starts to push, and I want to make sure I keep everyone interested. So keep an eye out for the second chapter next week!
So far, you can find the Prologue and Chapter I now available in the Online Stories section, under Echoes of the Mage-Emperor. Here are some links to help you get there quickly:
Prologue – Whispers in the Dark
I can't wait to hear what people think of the story. I've started a discussion thread for it over on the Wulfgard forums, so feel free to leave some comments there, here on this blog post, or both! Hopefully I'll be able to post some artwork for the story very soon, as well; if not some professional artwork by Justin R.R. Stebbins, my brother who illustrated Wulfgard: Knightfall, then I can at least post some art of my own.
As mentioned, if you liked the story, be sure to check back next week for the second chapter (yes, just in time for Christmas)! Enjoy, and until next time!